All-inclusive from $2500 AUD
Welcome to Saffire Freycinet
Luxury All-Inclusive Resort
Saffire Freycinet is an award-winning all-inclusive luxury resort, situated in the heart of Tasmania's stunning Freycinet National Park. A gem of Coles Bay, Saffire offers the ultimate experience of luxury accommodation in Australia. Experience this relaxation in this luxury lodge, set against the stunning backdrop of Wineglass Bay.
Saffire is distinct in its design and features, as well as being set apart by its approach to individually tailored experiences and packages. Our luxury Freycinet accommodation features 20 luxury suites with breathtaking views of the Hazards Mountains. We also offer a luxury day spa, and unforgettable culinary offerings and experiences. Saffire is so much more than a getaway resort.
As one of the only luxury accommodations in Australia nestled inside Freycinet National Park, guests are provided with exclusive access to some of Tasmania's stunning natural wonders. Take a guided hike through the pristine wilderness, explore the secluded coves of Great Oyster Bay, or simply relax on your private balcony and soak up the panoramic views.
Previously voted the World's Best Boutique Hotel and World's Best Luxury Hotel, and named as Best Luxury Hotel in Australia by Trip Advisor. To experience Saffire Freycinet is to detach from ordinary life and become truly immersed in every moment.
Our luxury Freycinet accommodation is open 7 days. Two nights minimum stay.
Book Now
Sparkling Weekend
Experience an exclusive weekend featuring Champagne House Billecart-Salmon, hosted by International Wine Communicator Tyson Stelzer.
Held August 16-18, you'll join an exclusive group as we experience a rare vertical tasting of Billecart-Salmon's Nicolas François prestige cuvees across 1996 to 2008. Guests will meet the exceptional winemakers behind Tasmania's finest sparkling wines, including Apogee, Bellebonne, Clover Hill, Kreglinger, Lowestoft and Wellington & Wolfe, as well as enjoy an interactive masterclass with House of Arras, led by Australia's most-awarded sparkling maker, Ed Carr.
Learn More
Experience All Saffire Freycinet Has To Offer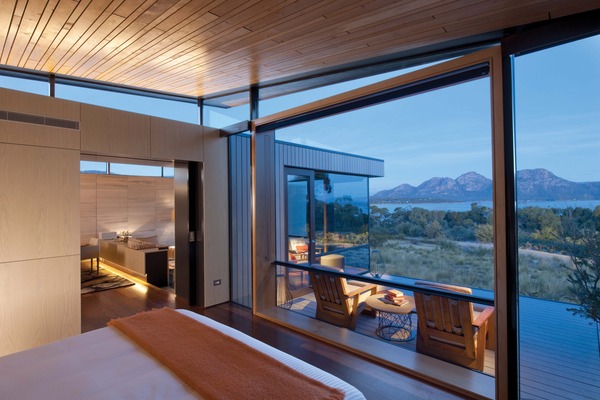 Our packages are prepared to enrich your stay and encourage you to experience everything the East Coast of Tasmania has to offer.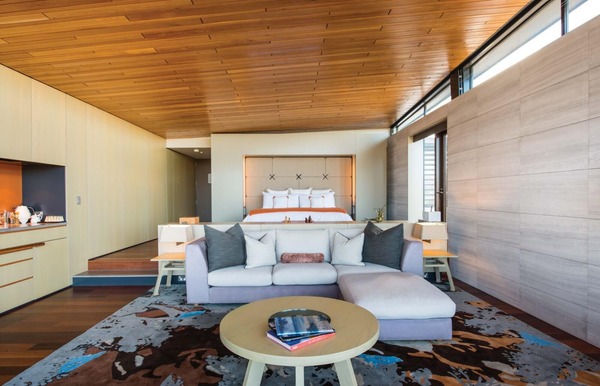 Saffire accommodation packages offer an all-inclusive experience during your stay.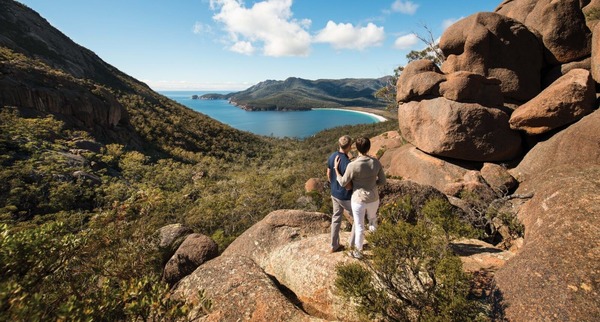 Saffire Freycinet's complimentary range of activities gives you options for every mood and every moment.
TAKE THE VIRTUAL TOUR
Keen to 'visit' our private Freycinet retreat before you stay? Come with us for a sneak peek of our luxury hotel accommodation, restaurant, beautifully appointed suites, generous lounge area, relaxing spa and alluring views.