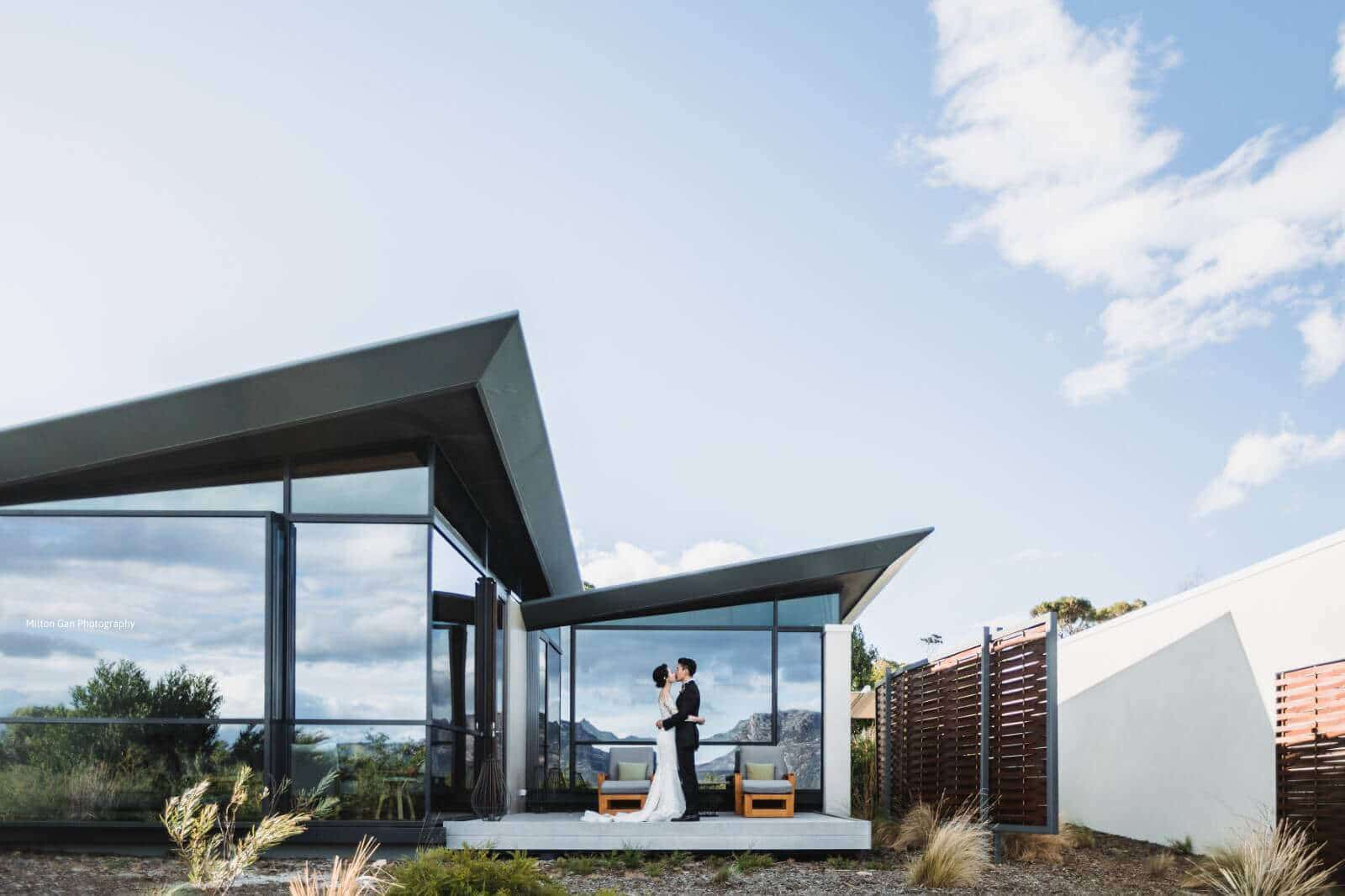 Occasions
Special Occasions
"If ever an occasion could be defined by its setting, it was here in this beautiful location."
At Saffire Freycinet Tasmania, it's not all about luxury accommodation. Of all the moments you will experience, it is that moment you set aside to book your Saffire day spa treatment in Tasmania that has the potential to relax and revive you most fully.
At Saffire's Day Spa, we draw upon Tasmania's natural elements with bespoke luxury products to renew your energy and transform the way you look and feel. In fact, we promise to return you to the world utterly renewed.
Events
At Saffire Freycinet, your memorable Tasmanian events will be tailored and delivered. Expectations are surpassed. Here, even a corporate conference can feel like a prized incentive. Saffire Freycinet provides a stunning setting for product launches.
Our luxury lodge provides individually tailored programs to ensure that we strike the right balance between spectacular destination, glorious environment and world-class food and wine.
Equipped with the latest technology and luxurious classical furnishings, the boardroom is a wonderful venue for small conferences, meetings, workshops and other Tasmanian events of up to 24 people.
With floor to ceiling windows, there are inspiring views of the Hazards mountain range, and direct access to a designated outdoor terrace.
When the time came to relax, our team was able to slip seamlessly into the comforts and luxury they'd earned."
Weddings
Nobody forgets that moment when you are finally declared married. But what about all those moments leading up to that point in time? And those that follow? Saffire Freycinet moments are so precious you'll remember every single one.
What could be more romantic than the stunning backdrop of the pink-hued Hazards to frame your wedding ceremony in Tasmania? The natural beauty of Freycinet Peninsula as a wedding venue is guaranteed to transform your special day into something extraordinary.
Wedding venues can take place on a remote island, nearby beach or in the glorious award-winning luxury lodge, with breathtaking views over Great Oyster Bay and the Hazards mountains. With the option to book the exclusive use of Saffire Freycinet for guests, your dream of having both a perfect and romantic getaway in Tasmania can become a reality.
It felt like this incredible place was ours alone, to share with our family and friends."
EXCLUSIVE USE
Saffire Freycinet offers exclusive-use options tailored for special occasions, small conference gatherings, incentive functions and other Tasmanian events. Our restaurant dining room, Palate, seats up to 40 guests and offers à la carte or tailored degustation dining options featuring the best local produce.
Our luxury resort has only 20 designer suites, giving you guaranteed privacy for any intimate gathering.
Every single, unforgettable moment has been etched into our memories forever."